I'm seeing more fault lines around certified pre-owned (CPO) sales that, over the years, have become the backbone of used vehicle departments for many franchise dealers.
The fault lines aren't necessarily universal. They seem most apparent, and troubling, at franchise stores where new vehicle inventories don't seem to be recovering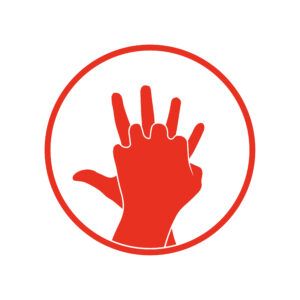 compared to other brands. In the past week, I've heard from Honda and Toyota dealers who share that they're not selling as many CPO vehicles as they expected or have in the past. In turn, they're not booking the more-sizable sums of front-end, service and F&I gross profit the deals can produce.
The problem, I'm told, relates to the pipeline of incoming inventory that has traditionally fed the "CPO machine," as some dealers call it, in the used vehicle department. With fewer new vehicles available, there are fewer new vehicle deals and fewer trade-ins.
And, with the rise of pre-selling new vehicles, some customers are shopping the trade-in appraisals they receive as part of the new vehicle deal. An apparently frequent result: "When the customer shows up for the new car, they don't have the trade anymore," the used vehicle manager at a Southeast Toyota dealership says. "We put a big number on the car because want it and the customer says, 'Gosh, I didn't know it was worth so much.' Poof. It's gone."
A similar situation surfaces with lease returns. A larger share of consumers has been buying out their leases rather than taking them back to dealers, where the cars have served as prime candidates for CPO programs.
In this environment, some OEMs have expanded the pool of CPO-eligible vehicles, allowing their respective CPO badges to be placed on in-/off-brand vehicles as old as seven to 10 years. But such efforts are OEM-specific, and the vehicles aren't necessarily as appealing to shoppers who really want a near-new vehicle because they can't afford or want to purchase a new vehicle.
Through my conversations, I've gleaned a few approaches that might help dealers and used vehicle perform Certified Pre-Owned Resuscitation (CPR) to keep their CPO profits and sales on pace with where they've been in the past:
1. Source more cars directly from customers. Across the country, many if not most dealers have put more attention and energy to efforts to purchase cars from customers through their service drives and other customer-direct channels. In my view, the service drive represents the largest untapped opportunity for dealers who haven't pursued it. Why? Because these customers often drive/own a vehicle you sold to them, they choose your service department and, if you serve them well, many represent a future vehicle sale. Through ProfitTime GPS' Global Acquisition System, we see that dealers who proactively source vehicles from service customers bring in a larger share of vehicles with optimal investment values than other channels (excluding trade-ins and lease returns). The volume of vehicles sourced from service every month is dealer-dependent: For some, the service drive produces a handful of vehicles, for others it represents 20 to 30 units or even more.
2. Reserve a share of new vehicle allocations for service drive acquisitions. The fundamental premise of a service drive acquisition program is to take in the customer's vehicle while offering an attractive replacement vehicle. In today's market, with diminished supplies of near-new vehicles, the most-appealing replacement vehicle for a service drive customer would be a new vehicle, especially if they're in a strong equity position with their current car. This dynamic creates a pressure point for dealers who pre-sell 80 percent to 90 percent of their new vehicles. "We don't have any new cars to offer these customers," says a used vehicle manager who has struggled to implement a service drive acquisition program. "If they've got an '18 Tacoma that I want, it doesn't make sense to offer them a certified '17 Tacoma with more miles that costs too much money." It can be a tough sell with new car managers to effectively set aside a share of your new vehicle allocations for these customers. The chief worry: They won't turn new vehicles as fast, which will hurt future allocations. I'm not sold on this push-back, given the imbalance between supply/demand in new vehicles.
3. Find a way to "de-horse" the customer. Some dealers use loaner or rental units to provide a vehicle for service drive customers who agree to sell their car and purchase a new one. The approach assures you've got the used vehicle in hand and the customer won't sell it somewhere else. But the approach also carries some risk: If the customer pre-orders a vehicle, and it takes 30 to 45 days for the vehicle to arrive, the costs of the loaner/rental unit will crimp the ROI potential of the used vehicle you purchased from the customer. But in my view, the risk is worth the reward, especially given the life-time value the customer likely represents.
Looking ahead, it's apparent that the current CPO predicament won't get much better, especially amid recent reports that some OEMs have recently (and once again) scaled back production. I'm beginning to wonder if the time hasn't arrived for factories to include a dealer's past CPO sales success as a factor in their new vehicle allocation formulas. From what I understand, OEMs typically base allocations on new vehicle performance metrics. If OEMs added CPO sales performance into the allocation mix, they'd be helping dealers who've done the most to help them advance the long-term brand loyalty and value every OEM considers essential for future success.
The post "CPR" to Offset Declining CPO Profits, Sales for Dealers appeared first on Dale Pollak.