If there's one thing that might define of how this year's spring compares to prior years, it might be that everything's arriving sooner than expected.
My friends in the Chicago area report that early spring flowers have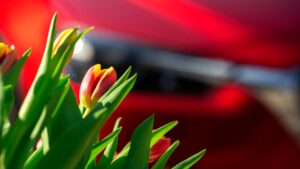 already arrived, roughly two to three weeks before they typically appear. There's worry there that fruit tree blossoms will suffer if the area gets another overnight freeze, which often happens in April.
In used vehicles, the seasonal spring selling bounce arrived early, too. Sales were higher than almost everyone expected in January and February. We began to see another period of appreciation in both wholesale and retail values as many dealers sold more cars than they expected, and they needed to replenish their inventories.
At the time, I was among those who advised that the current market conditions would create a money-making opportunity dealers. We also cautioned that the dealer-favorable conditions of rising wholesale values and retail prices would take a southerly turn by mid-April or early May.
Today, it looks like this market turn is arriving early, too. In the past couple weeks, Manheim has reported declines in its "lane efficiency," a metric that assesses "no sales" in the lanes and is often regarded as a predictor of future vehicle values. Since lane efficiency's fallen of late, we now expect wholesale and retail values will follow suit.
At the same time, we're seeing the appreciation of wholesale and retail values slow down. Both value sets are still rising, but the rate of appreciation has diminished.
Like many, I've asked the analysts why the market appears to be turning quicker than expected. They point to potential contributors that extend beyond the car business—bad weather in several parts of the country, ongoing inflation, turmoil and uncertainty in the banking industry, the Fed's decision last week to raise interest rates again and the onset of spring break vacations.
Whatever the root causes, it should be stressed that no one expects any deep or sudden drop in the used vehicle market. Rather, it appears that we're in for another stretch where dealers will need to earn rather than expect their rightful shares of used vehicle sales and profits.
The post An Earlier End to Our Unusual Spring Sales Bounce? appeared first on Dale Pollak.