It's fair to say that many dealers experienced and saw things in used vehicles during the past year that ran counter to traditional wisdom.
In the early part of 2022, we saw a continuation of the used vehicle value appreciation that turned 2021 into one of the most profitable years for dealers that many of us have ever seen. As summer turned to spring, used vehicle depreciation returned and the rate of depreciation picked up.
But the depreciation was different than it had been in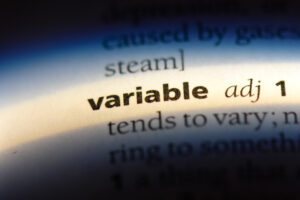 the past. Dealers may well remember how the values of some cars seemed to almost fall off a cliff, while others appeared to hold their values.
Meanwhile, I was like many dealers—keeping a careful eye on how used vehicle depreciation would affect dealers' retail asking prices. For much of the history of the car business, retail prices followed the wholesale market. When wholesale values go up, retail prices rise; when wholesale values diminish, retail prices soften.
But it took several months before we saw retail prices reflect their traditional symbiotic relationship with the wholesale market. It was striking how, through the summer and early fall, retail prices remained resilient. The dynamic shifted, though, as fall turned to winter. Today, dealers are now experiencing a more rapid rate of retail price softening, and some analysts suggest retail prices will decline even more rapidly in 2023.
What does this all mean? My take is that, thanks to all the disruption we've seen in the past two years due to COVID-19, a fall-off in new vehicle production, limited supply of used vehicles and the more-recent rise of inflationary forces, is that the used vehicle market itself has changed. In the past, one could talk about the used vehicle market as if it were unified. We used to see wholesale depreciation occur at almost consistent rates across all cars. Similarly, retail price dynamics tended to move in more or less the same fashion.
In my conversation with dealers, I've noted that we no longer have a singular, unified used vehicle "market," per se. Instead, we've got a far more fragmented used vehicle market that's effectively made up of multiple markets, wherein specific types of vehicles and segments, in specific parts of the country, move and stand on their own. In sum, today's used vehicle "market" has a lot more variability than it ever did in the past.
I share this backdrop because it serves as a precursor to an even greater level of variability that I believe dealers will see in 2023.
Here's my thinking: All the variability in the used vehicle market that's occurred in the past two years has largely happened in the absence of new vehicles and factory incentives. Indeed, limited supplies of new vehicles helped spur the used vehicle variability. Retail demand for used vehicles has remained surprisingly strong due to the absence or inability of some consumers to purchase a new vehicle.
But as we close out 2022, we're seeing higher supplies of new vehicles on dealer lots. A recent Cox Automotive report notes that the average days supply of new vehicles hit 53 days in November—71 percent higher than November 2021. To be sure, the current supply of new vehicles is nowhere near the pre-pandemic level of an 83-days supply at this time of year. Further, the days supply of new vehicles is entirely dependent on the brand. The Cox Automotive report notes that import brands like Toyota and Kia are running with less than 30 days supply. Meanwhile, domestic brands are in better shape overall. The report notes that Buick has more than a 120-day supply of new vehicles.
The ever-growing build-up of new vehicle inventory is occurring as retail demand for new vehicles faces affordability pressures. Analysts point to average listing prices of more than $46,800 and rising interest rates as two reasons would-be new vehicle buyers can't purchase the cars they might want.
At the same time, we're hearing some calls from dealers for their factory partners to bring back  incentive spending that, in the years prior to the pandemic, helped propel the industry to record-setting levels of new vehicle sales volumes. So far, manufacturers haven't really opened the purse strings on incentives, at least compared to historical incentive spending levels.
But I'm among those who believe it's reasonable to expect OEMs, especially those currently blessed with higher days supplies of new vehicles, to resume incentive spending in 2023. They may not put as much money on vehicles as they did in the past, but multiple signs suggest that, as 2023 unfolds, automotive manufacturers will need to juice the retail market.
If/when incentive spending picks up, we can expect a ripple effect in the used vehicle market. As OEMs put incentives on 2023 models, the values of one-, two- and three-year-old vehicles will inevitably decline.
Such are the reasons I believe dealers should prepare for more variability in the used vehicle market in the year ahead. Not every OEM will need to put incentives on their vehicles, and you can bet any new incentives won't arrive at the same time, or in the same amounts, across new vehicle brands.
Given this disparate, fragmented environment, it'll be ever-more important for dealers to adopt the principles of Variable Management for used vehicles. You simply won't see optimal results if you're applying a singular strategy to managing your used vehicle inventories. In this more variable environment, it'll be imperative that dealers understand each vehicle's ROI and profit potential, and price their vehicles accordingly.
If you don't, chances are good you'll be leaving money on the table or taking deeper losses on vehicles you retail more often than you should.
The post A New Reality in 2023: More Variability in the Used Vehicle Market appeared first on Dale Pollak.